We empower companies with custom
Business Applications and forward-looking FileMaker Programming and Website Development.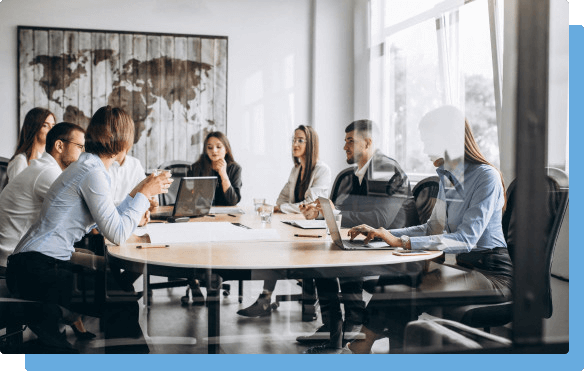 When we began our mission in 1997, we set out to help businesses focus on what really matters: serving their clients and growing successfully.
Since then, Harlow Technologies has evolved into a nationally recognized custom application development company.
Our team has created custom database solutions for a wide range of companies, from small startups to Fortune 500 companies like Disney, Amgen, and DirectTV. We've completed more than 750 projects in 25 years and continue to expand our offerings to help clients reach their business goals.
Meet Harlow Technology's
Leadership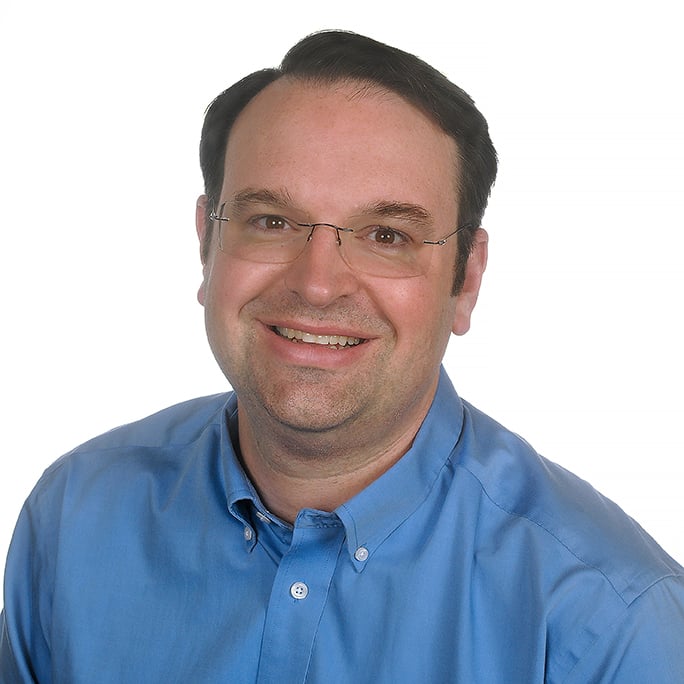 Daniel Harlow
President and Founder
As President and CEO, Daniel oversees all aspects of Harlow Technologies Inc. This includes the overall company management as well as individual client relations. Daniel has expanded the company's portfolio with long-term clients such as Amgen, Technicolor, and the Norton Simon Museum. These clients have entrusted their critical business processes to his expert guidance and knowledge. Through the years, Daniel has gained their trust and respect to set the overall direction and guidance for their primary business systems.
Daniel's expertise is in information architecture and database development. Over the years he has worked with systems in many different industries, including Biotech, Education, Print and Digital Media, and Entertainment.
Daniel graduated from California Lutheran University in 2001 with a Bachelor of Science degree in Computer Information Systems.

Brenda Harlow
Vice President
Brenda has been in web development for over 20 years, holding a variety of mission-critical roles. In addition to her exemplary programming skills, Brenda also focuses her energy on customer synergy. For example, Brenda successfully navigated building a cohesive and accessible college website for one of the California State Universities through multi-departmental buy-in and content management. Over time, Brenda has gained a reputation of being able to listen to the clients' needs and provide technical solutions to fit those needs across multiple technologies and projects.
Brenda has expertise in a variety of programming languages such as PHP, Python, JavaScript, HTML, CSS, but believes that a good programmer can pick up any language. This belief is one that she brings into the classroom, where she teaches courses on programming, cybersecurity, cloud computing, accessible technologies, and more.
Brenda is a 2011 graduate of CSU Long Beach with a Master of Arts degree in Educational Technology and 2001 graduate of California Lutheran University with a Bachelor of Science degree in Computer Science. She also holds the AWS Certified Cloud Practitioner certification.

ROBERT N.
Senior FileMaker Developer
Robert brings our concepts to life. Robert is a Certified FileMaker Developer with more than 16 years of programming experience and leads our Arizona office. Robert was previously a developer for HP and has worked on enterprise level applications, EDI integrations, and has a breadth of knowledge through supporting all our client systems.
Robert has a Bachelor of Science from the University of Nebraska at Omaha in Management Information System.

BRIAN M.
FileMaker Developer
Brian is a Certified FileMaker Developer with more than 8 years or experience. He attended college at Kutztown University in Business Management.
Brian leads our Wilmington, North Carolina Office, is an avid Ice hockey fan and stays active in local community sports.
Listen-First Approach

No one on the planet knows your business better than you do. That's why we always listen before we act. Whether you're in need of custom application development services or website maintenance help, we'll strive to fully understand your requests and visions.

Transparent Support Model

We never sugarcoat the truth or nickel and dime you with hidden fees. Through every step of our partnership, we will provide complete transparency. You'll always be fully aware of our prices, strategies, and goals.

Your Needs Are Yours Alone

Cookie-cutter solutions don't work for modern businesses. Our custom application development services are just that - custom. We never use one-size-fits-all approaches or solutions designed for the masses. Your system and mobile applications will be as unique as your brand.
Yesterday's Solutions Don't Solve Today's Problems

Custom applications are an ever-changing landscape, and it's our job to keep up with it. We'll update your company with the latest technology and solutions, so you never have to wonder if there's something newer or better out there.

Your Success is Our
Success

We firmly believe that when your technology works, we all win. Downtime, inefficiency, and constant workflow struggles hold us all back. We want to work in tandem with your team to ensure everyone reaps the reward of stellar  apps and processes.
Is Harlow Technologies
the Answer for You?
We won't lie and say that Harlow Tech is the perfect fit for every business. We're not everyone's cup of tea - and we're proud of that. Our services are developed specifically for brands that are looking to revamp the way they do things and work closely with our innovative team.
If you're looking for simple app development that just runs in the background, you might want to search elsewhere. On the other hand, if you're ready to truly upgrade your applications and systems for an improved company dynamic, we're your team.
Does that sound like you?
Give us a call at +1 (866) 852-4HTI. We're happy to walk you through our custom applications and web development services.