We're here to
make your work life easier.
The Harlow Tech team has years of experience in custom application development - and we want to lend our expertise to your brand. Together, we'll craft the tools you need to improve every
process within your company. Our custom applications and strategies are designed to help your business work smarter, not harder.
At Harlow, we don't believe in shortcuts or quick fixes. We carry out each of our services to ensure your technology works flawlessly.
When you partner with us, you'll never feel like just a number. Our custom application development company is in the business of creating partnerships - ones that last for many years.
Bring your issues to us, we will provide dependable solutions.
We can
Save your Current FileMaker Database
Harlow Tech Projects Prioritizes
Your Best Interests
We're not here to expand your lists of services and expenses - we're here to help you do more with less. You deserve a custom application development company  that genuinely wants the best for you. At Harlow Tech, we're all about delivering a platinum level of service that feels like an extension of your in-house team.
All Projects Start with a
Friendly Conversation
Custom application development doesn't start with our expertise - it begins with your needs. Our goal is never to tread on toes or overstep. You know your business better than anyone - which is why we want to start our partnership with an open conversation. Our first move with every client is to listen to their goals and concerns. Then we act. Tell us what you need from our custom application development services. We'll make it happen.
We're Here to
Solve Your Problems
Hitting a wall with your current setup? Harlow Technologies unearths the roots of your bottlenecks and operational stalls, then finds the support, web, and app solutions to expand growth opportunities.
Our Solutions Help You Work
Faster & Smarter
Stop using a hammer where you really need a screwdriver. Our custom business application development strategies revolve around finding ideal solutions - instead of makeshift, inefficient bandages for your workflow inefficiencies.
We
Prioritize Communication
We always keep our clients involved in the process. Our developers will share their knowledge and explain strategies. Throughout our partnership, we'll provide continuous updates so you never feel in the dark.
Our team is here to establish a fruitful, long-term partnership - we promise to never bill you for hidden fees or sneak in aggravating upcharges, ever.  Detailed quotes are provided, and the price will only change if the scope of work is expanded.
IT problems require immediate solutions. Our team is available 365 days a year, so when problems arise, we're always on standby to step in. You'll never spend hours on hold with our office, waiting to get help when you really need it.
Yearly Maintenance Agreements
are Available
If you prefer to have a established budget for all your FileMaker or Website maintenance, we can provide you an annual contract price for a set number of hours.  This will allow your staff to have issues resolved quickly without the delay of producing quotes and purchase orders.
Discovery

We will work closely with stakeholders to understand current processes, future processes, and overall needs for this project to build a breakdown of tasks and timelines for development. Technology needs will be assessed to understand full hosting needs, software needs, and a breakdown of future tasks. This phase will require multiple stakeholder meetings to determine exact specifications for the project, and ensure that all parties are on the same page.

Mockups

During the mockup phase, we will take your system wants and needs to create a rough prototype of what you described. This could include database headers, site design and/or sitemap, data screen examples, and report examples. This is your chance to make changes to the bones of the project.

Development

This is where things get serious. All of the mockup feedback will be used to work towards the final product. Code will be written to make the rough prototype a reality for you. This phase will likely take the longest, and be broken into sub-phases.

Testing

The program is tested rigorously and bugs are eliminated in this phase. Small changes can be made here and there, but this is the final step before your project is completed. We will work together to check every corner for bugs that escaped the development phase.

Training & Implementation

A new program needs buy-in from all users. In this final phase, we will train your team, and "go live" with the final product.

Maintenance

Internet browsers are regularly updated, changes happen in processes, and sometimes a sneaky bug will make it to live. The change budget is always necessary to help with maintenance and small changes, but we will do everything we can to minimize this potential phase.
Contact Us for a
FREE Strategy Call
Stop accepting that parts of your workflow just aren't cutting it
With custom web application development and website services, we'll revolutionize the way you handle daily tasks.
The Harlow Technologies
Advantage
When you partner with us, you'll never feel like just a number. Our custom application development company is in the business of creating partnerships - ones that last for many years.
Along with support 365 days a year, Harlow Tech clients can expect:
We've been around for a long time (since 1997), and most of our current customers have been with us for 10+ years. When you partner with us, you receive access to a staff that's highly trained and experienced.
It doesn't matter if it's a holiday or a weekend - we'll respond to your requests as quickly as possible.
We understand that our clients' businesses are run by real people with ambitions and concerns. Our goal is to provide solutions crafted around your team, not just your products and services.
Harlow Tech works around your budget to find the best possible solutions. What are you paying your current  custom application development provider? We'll see if we can beat it for the same value of service (or better).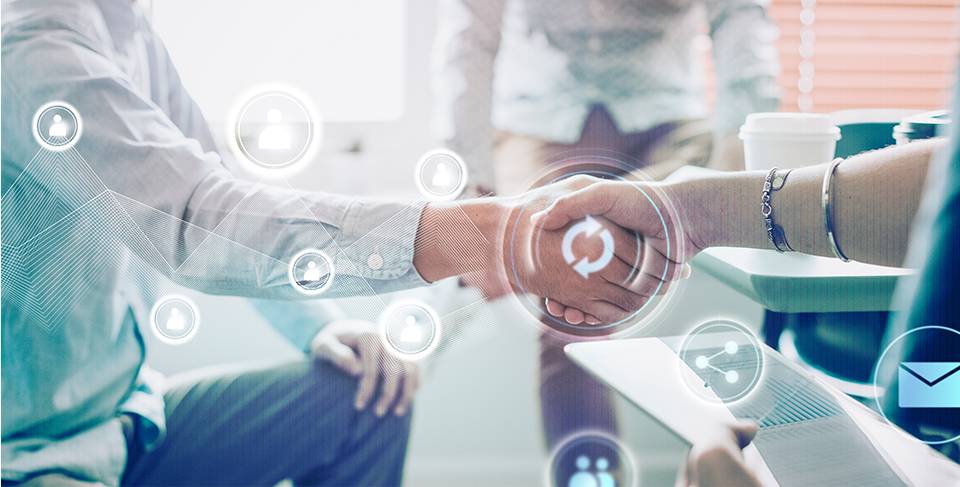 We're here for you - whenever you need us.
Are you a current Harlow Technologies customer with a request, question, or concern? Please send us a message via the form.
We will address your message as quickly as possible. If you have an IT emergency that requires immediate attention, please give us a call at (866) 852- 4HTI.
Harlow Technologies is available 365 days a year, and we'll work to quickly and precisely resolve your issue.