Custom Application Development
for Film Post-Production
Because what happens behind-the-scenes has a huge impact on-screen.
Few industries require as much communication and effective collaboration as the film industry. Post-production work relies heavily on using the right software, workflow strategies, and project management platforms.
Harlow Technologies has decades of experience working with post-production companies. Our custom application development services have allowed us to streamline business processes from start to finish. You focus on creating an incredible film - we'll provide the technology to do it.


ACCURATELY TRACK ASSETS AND INVENTORY.
Your team manages film versions, VFX, and thousands of assets. Every post-production company has its own juggling technique - but our team has found that out-of-the-box, custom solutions are the best way to ensure nothing falls through the cracks. We integrate into Cloud solutions like Shotgun and make it possible to use your software on any device.

CREATE A CUSTOM, INTEGRATED MANAGEMENT SYSTEM.
Are you still using Google Sheets? Harlow Tech will set up a one-stop shop tailored specifically to your company's needs. The goal is to create VFX shot management databases that integrate seamlessly with your collaborative platforms and software. We want to make productive communication easier than ever.

RIVAL THE TOP POST-PRODUCTION COMPANIES IN THE WORLD.
It doesn't matter how small your business might be - you deserve the same level of IT management as the big-wigs in the film industry. Talk to Harlow Tech about implementing the same kinds of asset and workflow management systems as top-tier post-production brands. We've worked with some of the biggest brands in Hollywood, so we know what we're doing.
Custom Application Development
Great technology makes great films happen. You don't just need the latest and greatest software - you need the right applications for your company. That's where we step in.
Harlow Technologies offers:
CUSTOM APPLICATION DEVELOPMENT SERVICES
It doesn't matter how unique your post-production requirements are - Harlow Tech will work to meet them.
All of our custom applications are:
Based on your team's needs and no one else's.
Original and fully developed by our in-house experts.
Designed to help you meet specific goals.
Created by Claris Certified FileMaker Pros.
PROFESSIONAL WEB DEVELOPMENT
Your website is the forward-facing element of your company.
Our developers will make certain that it:
Offers an excellent user experience.
Reaches your target audience.
Supports custom applications and systems.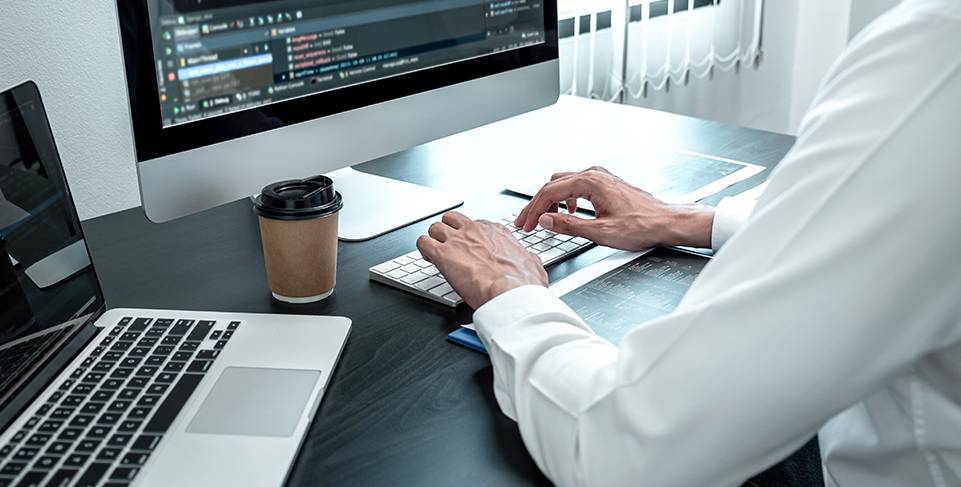 Our Promise to
Post-Production Companies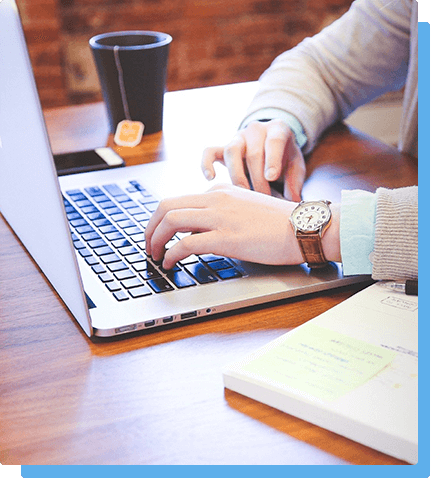 We Listen to Your Needs and Goals

Your team members know what your brand needs more than anyone else. That's why we start each project with a get-to-know-you conversation. You tell us what your post-production company needs to thrive, and we'll make that dream a reality.

We'll Keep You in the Loop

The Harlow Tech team is committed to keeping you engaged and updated with all of our strategies. We'll explain each step we take, and we'll never make a big decision without your approval. This is your project - we're just providing the skills and expertise.

Harlow Tech Prices Are 100% Transparent

You hate sneaky fees and hidden upcharges - so do we. That's why all of our pricing models are presented upfront. We'll never take you by surprise.

We'll Respond to Your Problems Quickly

When your IT system isn't working properly, you want your support team to have a sense of urgency. Harlow Tech responds to client problems and requests quickly. We operate 365 days a year, so when you need us, we're there.




REACH OUT TO HARLOW TECHNOLOGIES
A lot happens behind the scenes in the movie business - and we power the tech that makes post-production successful. Let's talk about revolutionizing the way your film company makes something amazing.
Begin your post-production IT journey today. Contact us to book your free consultation with our team.
We'll take the time to listen and understand your situation

If we're a good fit to help, we'll let you know the general costs and next steps