FileMaker & Claris Consulting
Claris Developer and
FileMaker Developer Services
We're Certified Claris FileMaker Developers. Over the years, we've built custom applications for hundreds of clients to solve unique problems and challenges. Are you still utilizing Excel and Google Sheets as your manual databases? Let us show you a better way.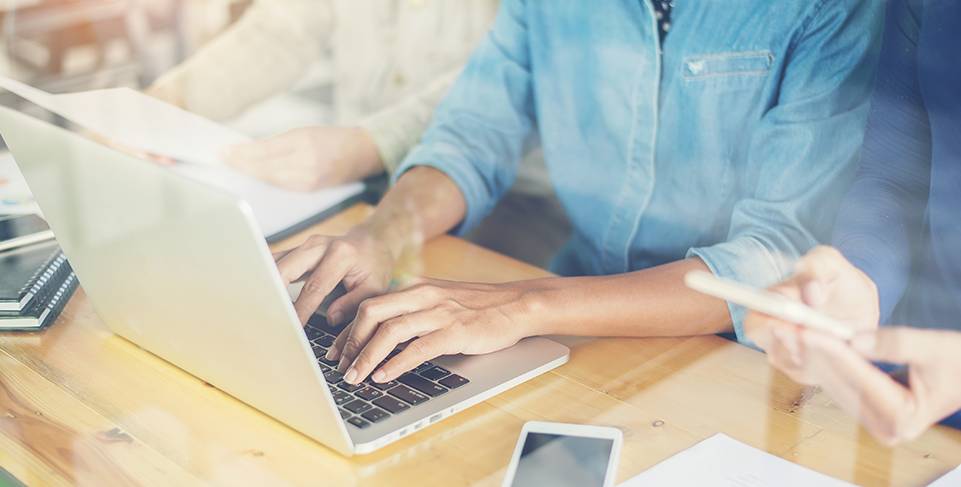 FileMaker Pro is an application-building tool. It allows us to quickly and easily build systems that work seamlessly across platforms and sources - including MySQL, Microsoft SQL, and Oracle. Whether you need an application to publish surveys or collect consumer information, we'll create it.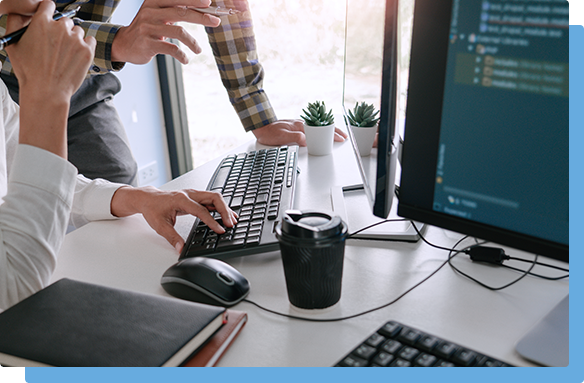 What It Means to Be a FileMaker Developer
We don't just dabble in FileMaker - we're experts. Our team has top-tier experience creating, hosting, optimizing, and maintaining custom application solutions. We've worked with small businesses as well as large Fortune 500 organizations.
As a Certified Claris FileMaker Pro development company, Harlow Technologies has access to discounts and special deals on the latest software. Reach out to learn what we can offer your business.
FileMaker Development & Programming
Services
FileMaker Web Integration
We create custom applications that can be integrated with any platform your business chooses. Our goal is to facilitate totally seamless connections for the sake of your team and your customers.

FileMaker System Audit
Not sure what you need from a custom application? We'll conduct a FileMaker system audit. Our team will ascertain what problems need to be addressed and how we can keep your FileMaker system running smoothly for years to come.

FileMaker WebDirect Optimization
FileMaker WebDirect allows us to install your FileMaker solutions across multiple users' devices - without individual FileMaker Pro client installations. Experience fewer lags and a more efficient workflow.

FileMaker Developer Outsourcing
When systems get out of hand or unwieldy, we take over the database from the internal staff. We'll simplify your processes and get everything back under control - you just focus on running your business.
FileMaker Maintenance
Are you already using a FileMaker system? We'll help you maintain it. Harlow Technologies has assisted many companies with large and small systems alike, and we'll ensure yours updates and runs properly.
FileMaker Licensing
As a Claris FileMaker Partner, we offer exclusive pricing for FileMaker Licenses. Tell us what your current developers are offering - we'll try to beat their price.

FileMaker Hosting
We host FileMaker databases in our state-of-the-art data center. Our FileMaker development team will configure FileMaker Cloud solutions to meet your specific business needs.

SPECIALIZING IN SAVING YOUR APPLICATIONS
We have helped many clients who were told their FileMaker database needed a complete rebuild.  We have the tools to detangle your current database, make necessary updates, and then you can spend your budget making the improvements on your wish list.
Tackle Your Unique Tasks

From managing employees to tracking data, we build apps that do it all. You tell us what you need and our FileMaker web developers will give you the tools to make it happen. We craft web apps that integrate with all kinds of web services and platforms.

Connect Across All Devices

In our increasingly remote world, you need secure connections across all of your devices. Harlow Technologies makes it possible to work across all mobile, desktop, and tablet setups. Use your applications anywhere at any time without sacrificing productivity.
Begin Your FileMaker Application Development Today
Schedule a completely free consultation with our team. In less than half an hour, we'll identify exactly which problems to tackle with our FileMaker development tools. We'll learn the ins and outs of your business, then begin brainstorming custom applications to boost your team's productivity.
We're excited to begin this journey together.
We'll take the time to listen and understand your situation

If we're a good fit to help, we'll let you know the general costs and next steps