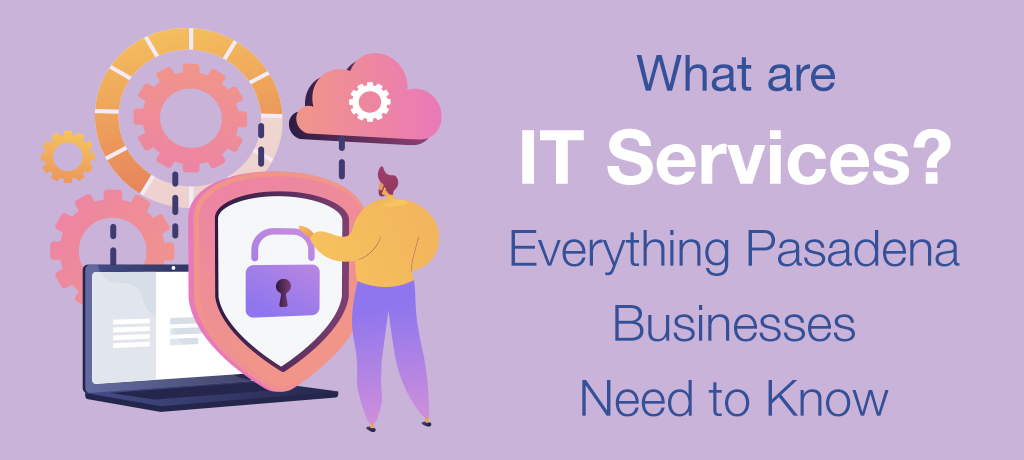 What Are IT Services? Everything Pasadena Businesses Need to Know
Thanks to the easy availability of world-class business amenities, Pasadena has become a haven for budding entrepreneurs across the nation. Startups here usually benefit from its central location, convenient transit options, and advanced technological infrastructure.
In the current digital age, it is difficult to imagine an enterprise without an IT infrastructure backing it up. Most enterprise-grade IT infrastructures are a complex network of physical and virtual products, including computers, phones, software, networks, data centers, and related components. Like any other tech mechanism, IT infrastructures are prone to periodic hiccups.
Even the smallest IT failures can have grave aftereffects on a business. A study by Infrascale reported that while 37% of small businesses lost customers due to unexpected network downtime, 17% lost revenue for the same reason.
Businesses of all sizes are vulnerable to expensive cybersecurity breaches. According to the 2020 Hiscox Cybersecurity Readiness report (in collaboration with Forrester), the total cyber losses incurred by firms facing a cyberattack amounted to $1.8 billion.
Simply put, as technology gains momentum in the corporate sector, businesses also have to combat a rising number of technology-related challenges. This is why an IT Services team is so important. A competent group of technicians with diversified expertise will maintain your IT systems and ensure a smooth operation at all times.
In this post, we will discuss the various advantages of hiring external technical services, and how outsourced Pasadena IT Services can help your small business thrive.
IT Services: Why You Should Consider Outsourcing
Generally speaking, IT Services or an IT Services company will help you fully utilize your business's technology. An IT team usually comprises expert technicians from various IT fields ready to cater to all your technological needs. This can include anything tech-related, from regular system repairs to large-scale emergency troubleshooting.
When it comes to IT Services, you have two options to choose from. First, you can hire an entire team of technicians to set up an internal IT department. You will also need to acquire the latest equipment. However, this is a significantly expensive endeavor.
Each member of your internal IT Services staff is a part of your payroll and is eligible to receive benefits and healthcare, among other things. This can quickly increase your overhead expenses by a large margin. Most small businesses often do not have the money, resources, or space to operate their own IT department.
This is why a lot of small and mid-sized companies go for the second option: partnering with outsourced IT services. By doing so, they gain immediate access to expert technical help at a fraction of the cost of employing an in-house IT department. With multiple divisions dealing with different IT aspects, outsourced IT Services companies work to provide a one-stop solution for your business's tech needs.
Here are a few services offered by outsourced IT services providers:
VoIP telephony
Mobile device management
NOC monitoring
Cybersecurity services
Disaster recovery management
24/7/365 tech support
Why Your Business Needs Localized Pasadena IT Services
As a city with a fertile entrepreneurial ecosystem, Pasadena is known for its tech culture. The city was a finalist in the 24th Annual Eddy Awards' Most Business-Friendly City category, owing to its vast range of amenities and expert support services, among other things.
Further, Greater Pasadena harbors a highly educated talent pool, with 70% of the population possessing a bachelor's degree. It ranked second on Movoto's list of America's Most Creative Mid-Sized Cities, thus depicting its affinity for constant innovation. With a flourishing business environment, backed by reasonable living expenses, Pasadena is an ideal location for startups.
An increasing number of startups translates into a rising competition. You need a tech setup that keeps you ahead of the curve. Fortunately, a robust IT network will help you do this with ease.
Below, we've listed a few ways in which technology can help you secure a noticeable spot in the business marketplace:
New software (for example, an appropriate Customer Relationship Management program) can help you streamline workflows, interact with customers, and provide support conveniently
Advanced data analysis enables you to leverage statistics and figures to make well-informed business decisions
Cloud computing is reputed for decreasing business costs, improving business agility, and establishing a more collaborative atmosphere
Having said that, not all business owners are entirely comfortable with implementing technology on their own. They either look towards an internal IT team or hire an external IT company. For startups, outsourced IT services are often the only reasonable choice available.
Your Pasadena IT Services provider will recommend the most suitable solutions for your business, ensuring that you can make the most out of limited resources.
Other advantages of working with an IT company for your tech needs include:
1. Reduced Downtime
As mentioned, network downtime and critical server outages can cost your business a lot of money. A 2020 survey by Statista revealed that 25% of companies reported the average cost of one hour of downtime as ranging between $301,000 and $400,000.
It is easy to see why small businesses working with restricted budgets may not be able to survive extended periods of downtime. For growing businesses in the LA area, the solution lies in proactive Pasadena IT Services.
Proactive IT Services helps minimize system downtime via continuous monitoring. In other words, the IT team detects and terminates potential threats before they grow. This helps sustain employee productivity and increase network uptime.
2. Increased Cybersecurity
The 2020 Global Risks Report rated cyberattacks on critical infrastructure as the year's fifth top risk. Additionally, cybercrime went up by 600% in 2020 due to the COVID-19 outbreak. Therefore, companies need to step up their game to adequately secure their confidential and sensitive assets against threats.
Businesses of any size can face a network security breach. Apart from impacting your business's reputation, these cyberattacks cost a fortune to fix.
An external IT Services provider can effectively mitigate security threats before they jeopardize your business. Here are some solutions and services Pasadena IT Services agencies deploy to secure your network:
Firewalls
Intrusion detection
Identity management
Anti-virus software
Virtual Private Networks (VPNs)
Endpoint security
Network monitoring
3. Easy Scalability
As your business grows, so will your IT requirements. Apart from hiring more IT employees to manage the increasing workload, you will have to scale up your existing technological infrastructure. This can eat into your time and distract you from your core business functions.
A competent Pasadena IT Services provider will scale their services according to your changing needs, while you focus on your core business activities.
4. Expert IT Consultation at a Reasonable Price
IT is often used as an umbrella term for a wide range of technological disciplines. Different technicians specialize in different aspects of IT. In an ideal scenario, you should hire a complete team of IT professionals from different technological backgrounds for optimal IT Services.
However, this may be expensive for startups with limited capital. The average salary of an entry-level cybersecurity analyst in California is between $72,720 and $87,446. On the other hand, a disaster recovery analyst in Pasadena typically makes between $90,946 and $114,332. The total cost of hiring these IT professionals may send your IT expenses through the roof.
With an IT Services provider, however, you only pay a flat fee in exchange for comprehensive consulting. The IT consulting team will help you devise a plan to manage your company's IT needs in smarter and more efficient ways.
Conclusion
With the startup scene becoming increasingly competitive, companies are striving to broaden their horizons. When implemented strategically, technology can facilitate rapid business expansion. This is where an IT Services company will help. A team of qualified technicians taking care of your IT needs can free up resources and enable you to focus more on your core processes.
Up next: What is FileMaker Development?
Free Consultation for Small Business
If you want to know more about how IT Services can help your small business in Pasadena, please reach out to us for a free initial consultation!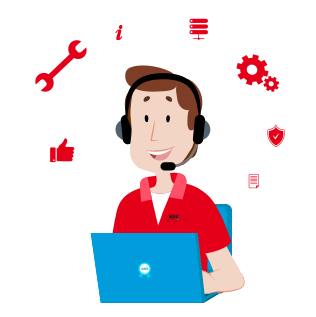 Web Manager